Paragan
Excelsion 5

WHY CHOOSE Excelsion 5

Excelsion 5 represents a more spacious and comfortable version of a Paragan transporter, again with a strong emphasis on crew and horse safety. This horsebox is designed for two horses and a larger group of up to five passengers with four sleeping accommodations. The five-seat cabin offers the option of unfolding the rear bench into two beds. Additional sleeping accommodations are located in the luton above the driver's cab. The cabin can be equipped with a table and reversible seats suitable for spending time with your friends and family. Generous storage space is located beneath the rear bench, so it's easy to get to your belongings both from the driver's cab or the side doors, should you select these from our wide range of comfort and safety options when configuring your vehicle.
EXPLORE
Excelsion 5

LOTS OF BENEFITS, MORE POSSIBILITIES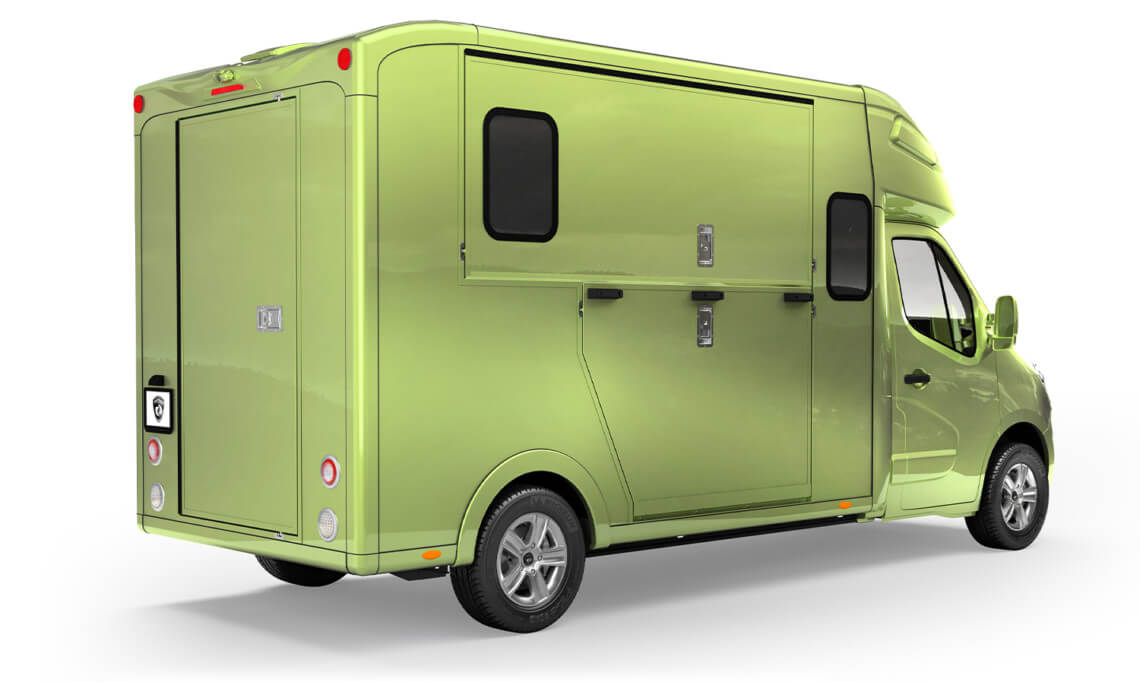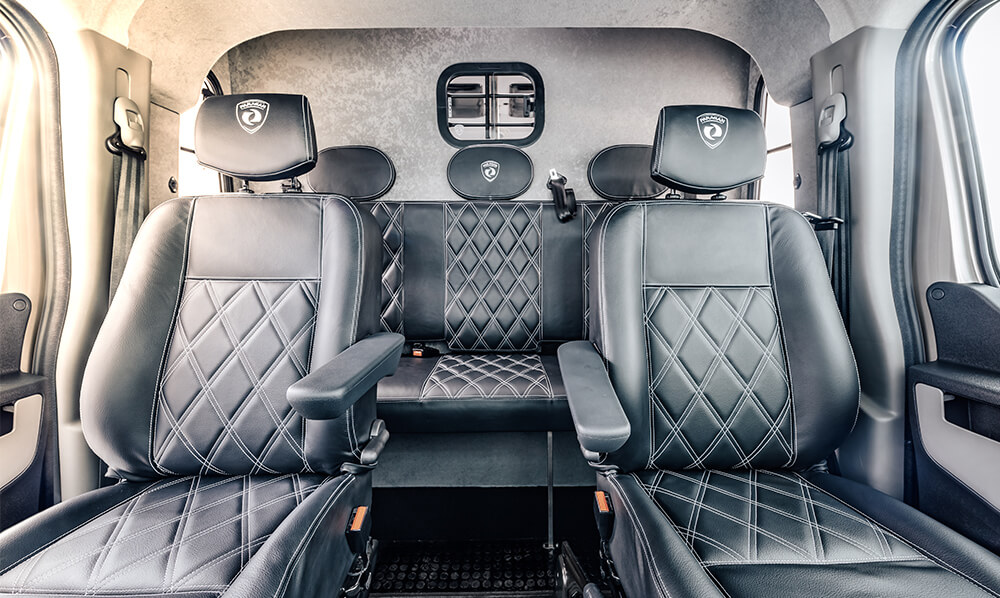 A COMFORTABLE AND SAFE
HORSE AREA

CHOICE OF 3 PATENTED SYSTEMS
Basic system
This is a standard and frequently used option. The fixed breast bar with a fixed tack room cover completely protects the tack room from all sorts of debris produced by the horses. At the same time, the system serves as a security solution as horses are unable to jump over the partition.
Panic system
Innovative system with a unique security feature. The breast bar is fully removable and accessible from the outside of the horsebox should it be necessary in an emergency to lead the horse out through the back door. To prevent horses from jumping over the breast bar, we recommend the optional stainless steel V-partition with a foal insert. With the breast bar removed, the entire cargo area can be used for transporting large loads.
Free stand
The free standing stall is a modern and very popular system. It is a built-in horse stall with a high revolving head partition, a raised partition between horses and the safety door, allowing easy access to horses or their emergency exit through the rear door. Also suitable for restless horses, stallions or foals.
DISCOVER THE UNIQUENESS

OF EACH SYSTEM CHOOSE THE BEST SYSTEM FOR YOUR HORSES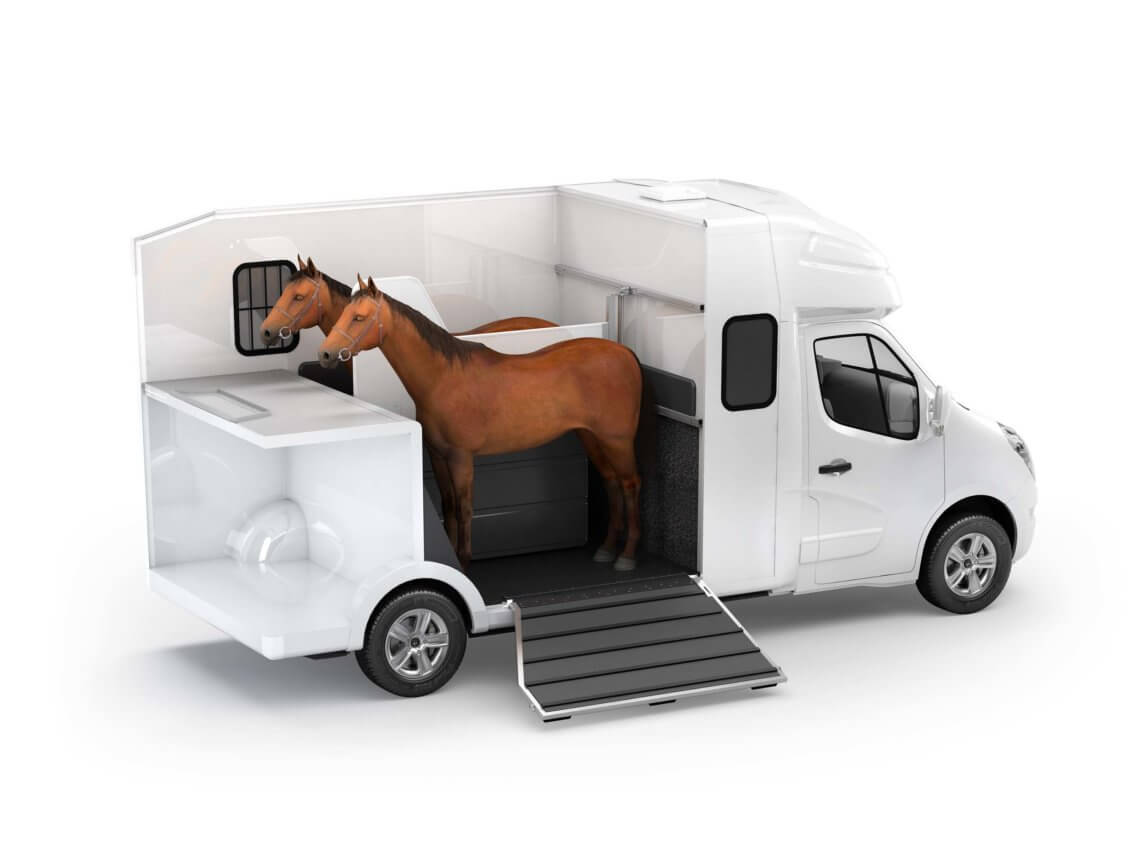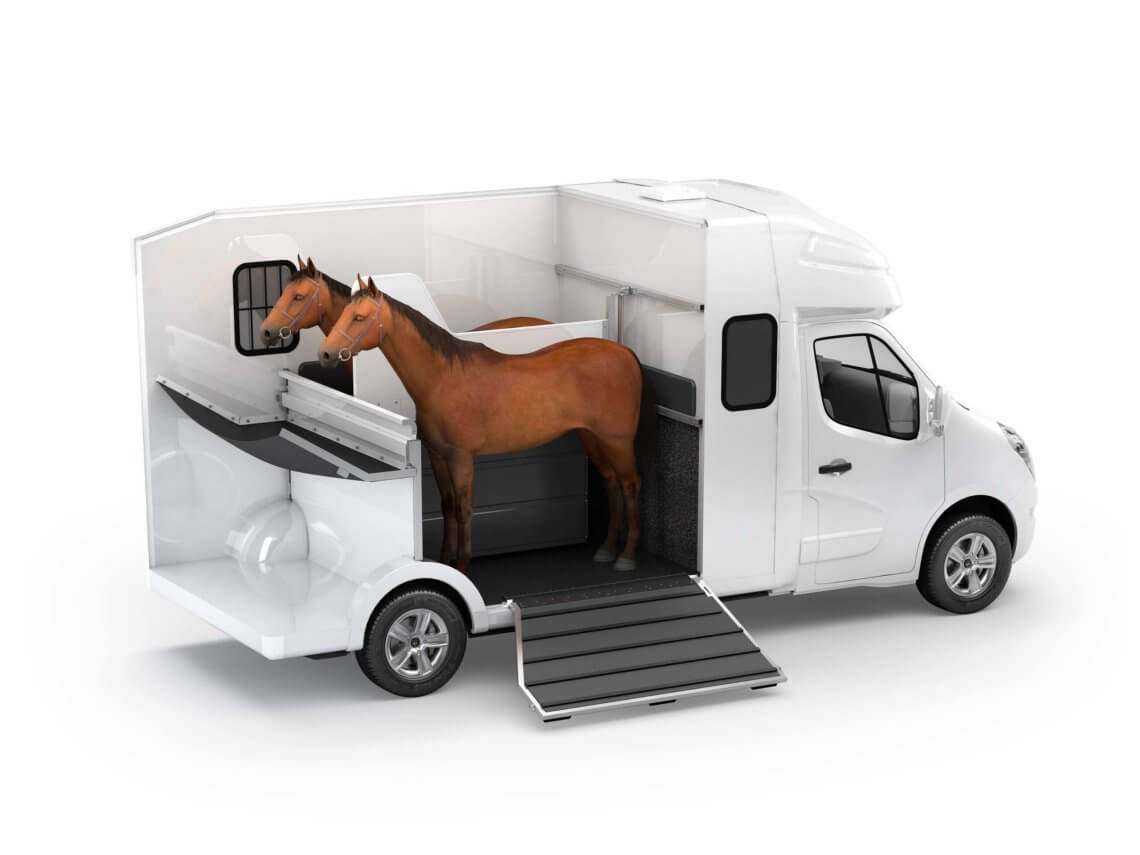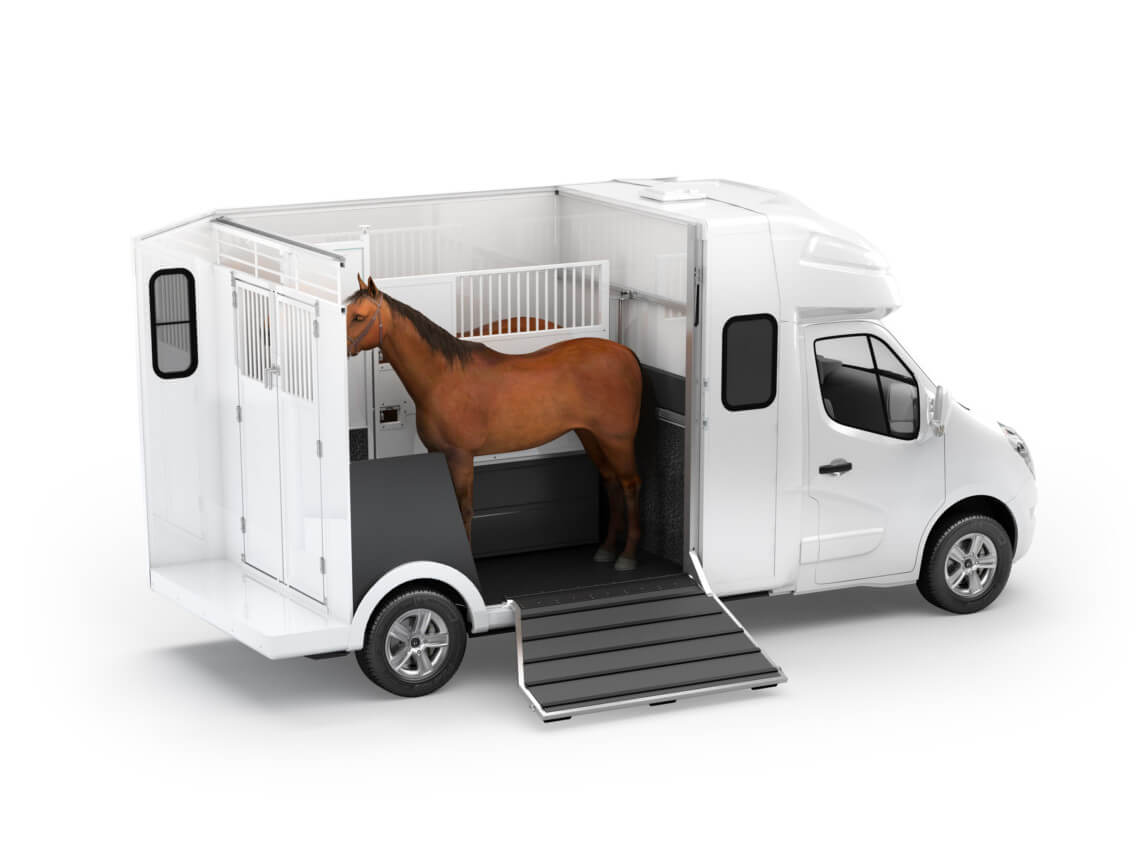 Excelsion 5
Panic system | Noblesse
Panic system | Long Eye
Panic system | Magic
Basic system | Noblesse
Free stand | Magic
Panic system
Panic system
Panic system | No Limit
Panic system | Magic
Excelsion 5

TECHNICAL DATA BASIC PARAMETERS OF THE HORSEBOX
PLATFORM

| | |
| --- | --- |
| Platforms: | Renault Master | Opel Movano |
| Engine: | Cool 2.3 dCi 170 HP |
| Gearbox: | 6+1 manual | automatic |
PARAMETERS

| | |
| --- | --- |
| Driver's license: | class B |
| Fuel tank capacity: | 80 l |
| Load capacity: | 1 030 kg |
TRANSPORTATION

| | |
| --- | --- |
| Max. number of persons: | 5 |
| Max. number of horses: | 2 |
| Max. trailer weight: | 2 500 kg |
DIMENSIONS

| | |
| --- | --- |
| Overall length: | 6 258 mm |
| Overall height: | 3 030 mm |
| Overall width: | 2 145 mm |
Excelsion 5

FLOORPLAN DIMENSIONAL ARRANGEMENT WITH HORSE AREA
Paragan
Options

Available options for Excelsion 5
Have a question or

interested in?

Contact us