Paragan
Equistar 3XL

WHY CHOOSE Equistar 3XL

Equistar 3XL is a longer version of the Equistar 3 horsebox because it is built on a longer platform. It is a compact horsebox designed for prompt transport of two horses and three passengers. Equistar 3XL is one of the lightest versions of Paragan horseboxes. Equistar 3XL is also popular for its convenient operational costs and maneuverability. The luton above cabin offers a more spacious storage room which might be secured by a net and/or a door. There is a larger tack room, ramp and flap comparing to Equistar 3. The prolonged length allows to install the Competition system.
EXPLORE
Equistar 3XL

LOTS OF BENEFITS, MORE POSSIBILITIES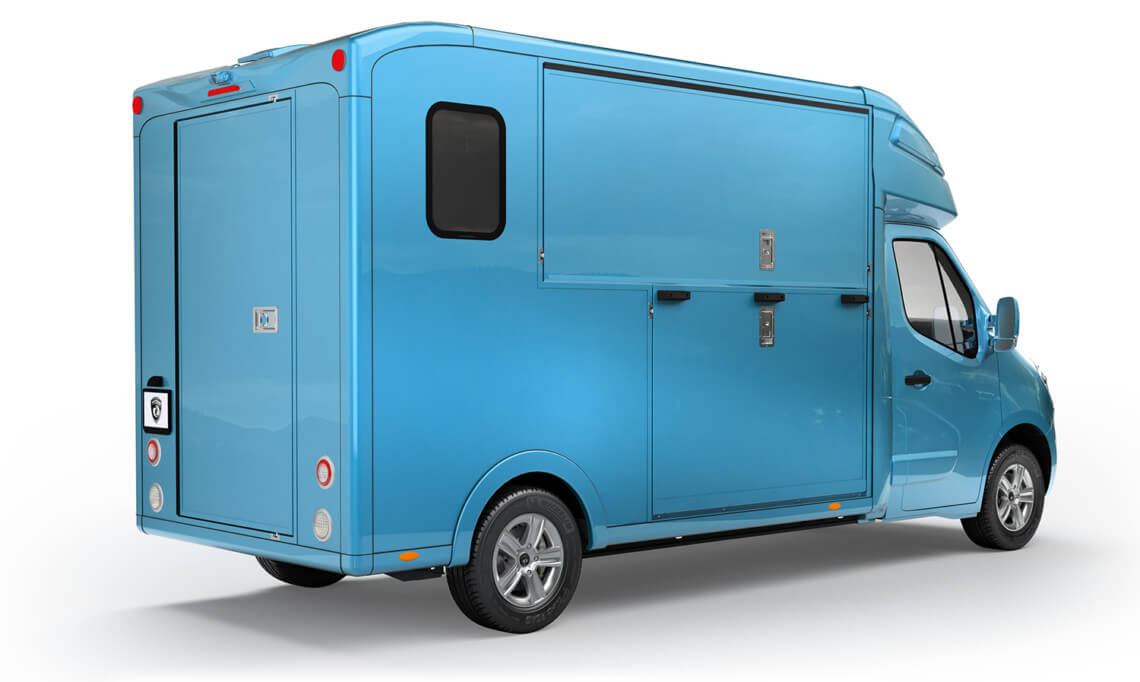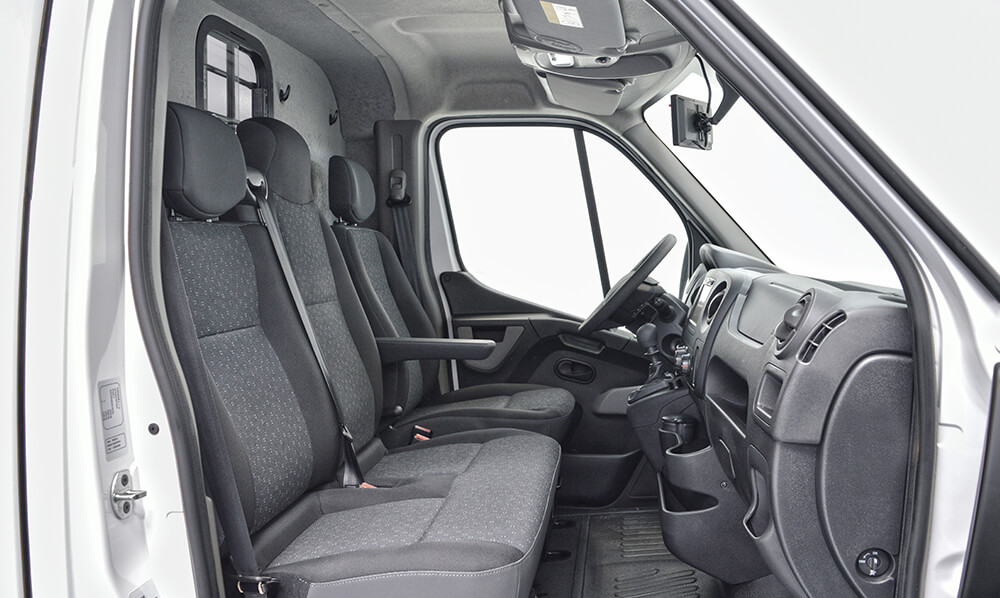 COMFORTABLE AND SAFE
HORSE AREA

CHOOSE FROM 4 PATENTED SYSTEMS

Basic system

Basic system is a standard and frequently used system. A fixed breast wall and a cover entirely protect a saddle area from all kinds of impurities produced by horses. At the same time, the system serves as a secure solution for horses protecting them from jumping over a partition and being stuck.

Free stand

The Free stand is modern and very popular. It is a built-in box which includes a revolving head divider, a higher partition between horses and a safety door allowing an easy entry to horses' area and/or a safe leading horse out in case of emergency. Also suitable for restless horses, stallions or foals.

Competition

The Competition offers a sport solution of the horse area with an entirely separated tack room. The useful system of the removable breast bar serves as the safety feature in case of unpredictable horse jump. The spacious tack room is separated from the horse area by the wall, which guarantees maximal cleanliness for your belongings. Thanks to the wide door, you can easily move through the rooms.
DISCOVER THE UNIQUENESS

OF EACH SYSTEM CHOOSE THE BEST SYSTEM FOR YOUR HORSES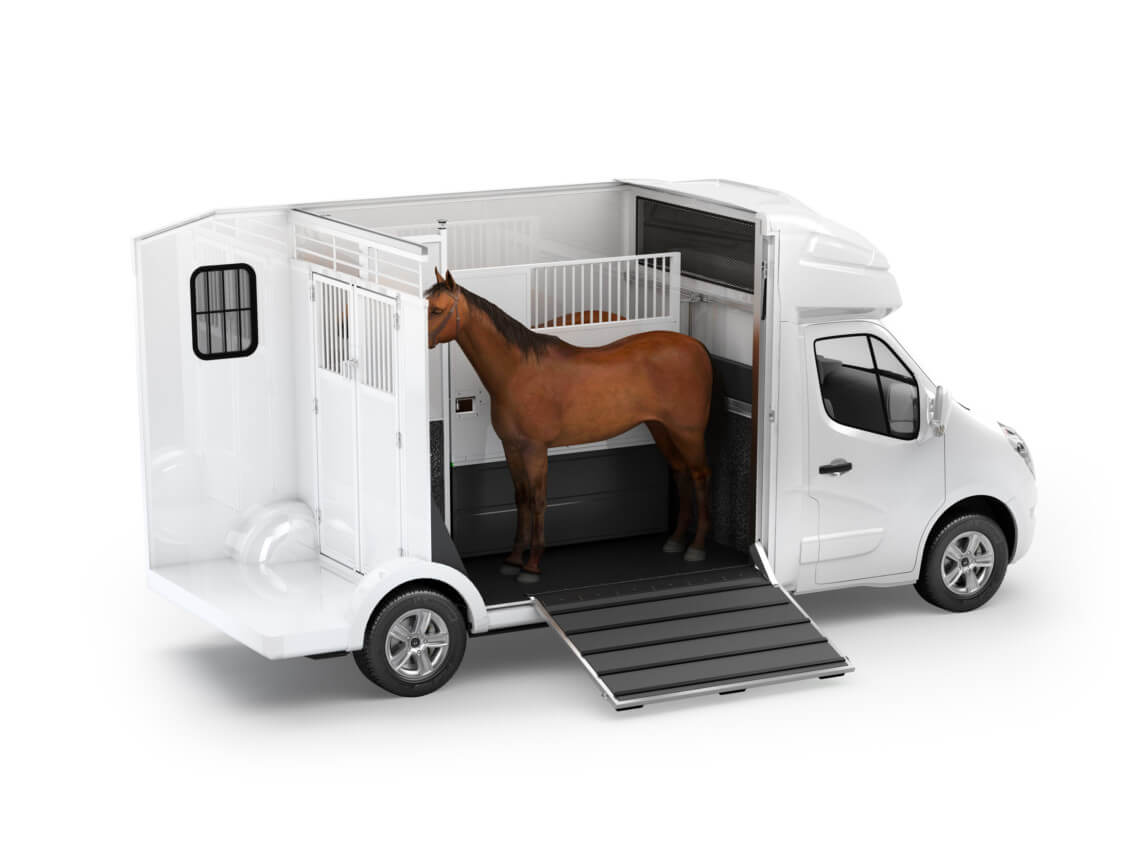 TECHNICAL SPECIFICATIONS
Equistar 3XL

BASIC DATA
PLATFORM

| | |
| --- | --- |
| Platforms: | Renault Master | Opel Movano |
| Engine: | Cool 2.3 dCi 170 HP |
| Gearbox: | 6+1 manual | automatic |
PARAMETERS

| | |
| --- | --- |
| Driver's license: | class B |
| Fuel tank capacity: | 80 l |
| Load capacity: | 1 150 kg |
TRANSPORTATION

| | |
| --- | --- |
| Max. number of persons: | 3 |
| Max. number of horses: | 2 |
| Max. trailer weight: | 2 500 kg |
DIMENSIONS

| | |
| --- | --- |
| Overall length: | 6 258 mm |
| Overall height: | 3 030 mm |
| Overall width: | 2 145 mm |
Equistar 3XL

FLOORPLAN DIMENSIONAL ARRANGEMENT WITH HORSE AREA
Paragan
Options

Available options for Equistar 3XL
Have a question or

interested in?

Contact us